Ark Haus
MAXIMUM FUNCTIONALITY & COMFORT
The "Ark Haus" is a modern, minimalist tiny home designed to offer maximum functionality and comfort in a compact space. At 400 square feet, this tiny home is perfect for those who are looking to downsize or simplify their lives.
The Ark Haus features one bedroom plus a loft space, accessed by a set of stairs, that can be used as a second sleeping area or additional storage. The bedroom is located on the main floor and is large enough to accommodate a queen-size bed, wardrobe, and other essential furniture.
The living room is open and airy, with large windows that let in plenty of natural light and provide stunning views of the surrounding landscape. The kitchen is fully equipped with a refrigerator, stove, oven, and plenty of storage space for food and cookware. The bathroom includes a shower, toilet, and sink, and there is also a separate area for a washer and dryer.
The exterior of the Ark Haus is sleek and modern, with clean lines and a minimalist design that is both attractive and functional.
Overall, the Ark Haus is a beautifully designed and thoughtfully planned tiny home that offers all the amenities of a larger home in a compact and efficient space. It's perfect for those who want to simplify their lives and embrace a more minimalist lifestyle, without sacrificing comfort or style.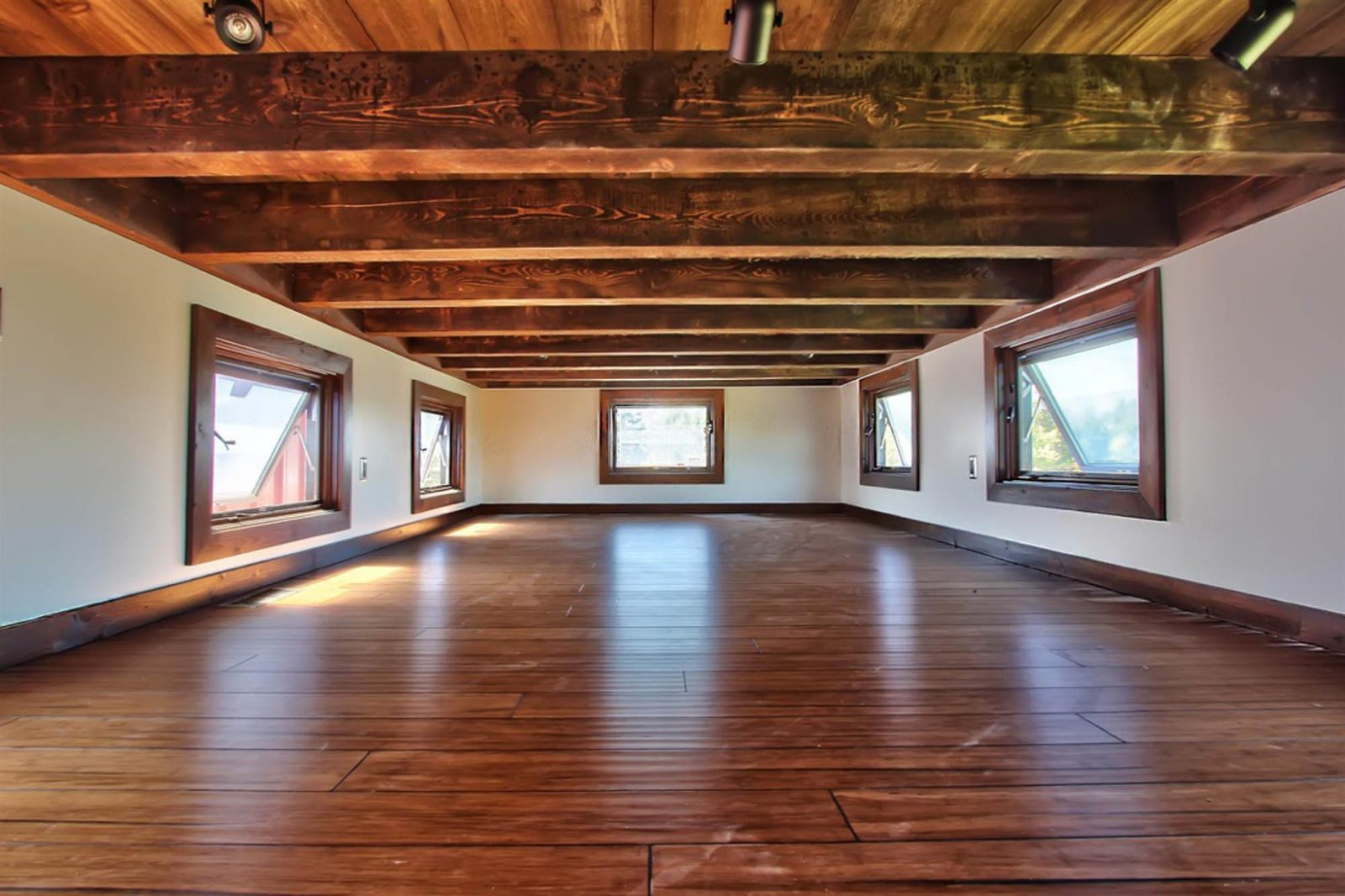 BUILD MY WHEELHAUS