Wedge Caboose
MOUNTAIN MODERN CABIN
The Wedge Caboose is one of our original flagship models and the first lofted models designed. With an appearance like the "Caboose" final car of a train, it offers a stairs/ladder into a sleeping loft that adds an additional 120 square feet that's great for additional sleeping quarters. The gabled roof system coupled with the timber frame structure provides a classic look of a Mountain modern cabin. The loft can be utilized for sleeping while the downstairs can be living space, or you can add two beds in the loft with up to a king size bed in the downstairs while adding a sleeper sofa to sleep a total of 6 people.
$195,000
Base Price
400 SQ FT
Living Area
+ EXPLORE MORE
Rustic ranch wood siding used for ceilings and exterior is coupled with a gabled roof system and timber frame structure to give this unit a classic mountain cabin look with a modern, airy feel. With the added loft area, this model provides the an ample amount of sleeping space for up to 6 people and even more if you get creative.
Solid surface counter tops paired with high grade ⅝" cabinetry and soft close doors and all the necessary hardware, fixtures, and appliances make the space feel luxurious yet convenient. The bathroom maximizes space and efficiency with a European style glass shower, tile, high end fixtures, and a closet large enough to house an optional combo washer/dryer and a linen shelf. The Caboose offers a fully covered front deck with prominent 6×6 posts, sliding glass entryway, and an optional covered rear deck. The Caboose is designed as a 400 Sq Ft home but has the ability to be a modular design.

Appliances
Dishwasher – $0
Fridge – $0
Microwave – $0
HVAC 2 Heads – $0
Range – $0
Space Heater (2) – $0
Tanked Electric Water Heater – $0
Washer/Dryer Stacked – $0

Doors & Windows
Standard Window & Door Package – $0

Fixtures
Generic/Moen Brushed Nickel – $0
Generic/Moen Matte Black – $0
Flooring
LVP Aged Bronze – $0
LVP Gilded Gold – $0
LVP Polished Platinum – $0

Roof
Cedar Soffit – $0
Standing Seam – $0
TPO – $0
Shower / Bathroom
Black tile Shower floor/ White walls – $0
Floor Black Tile – $0
Pan and Kerdi Drain – $0
Walls White Subway – $0

Siding
Cedar plank Barn wood – $0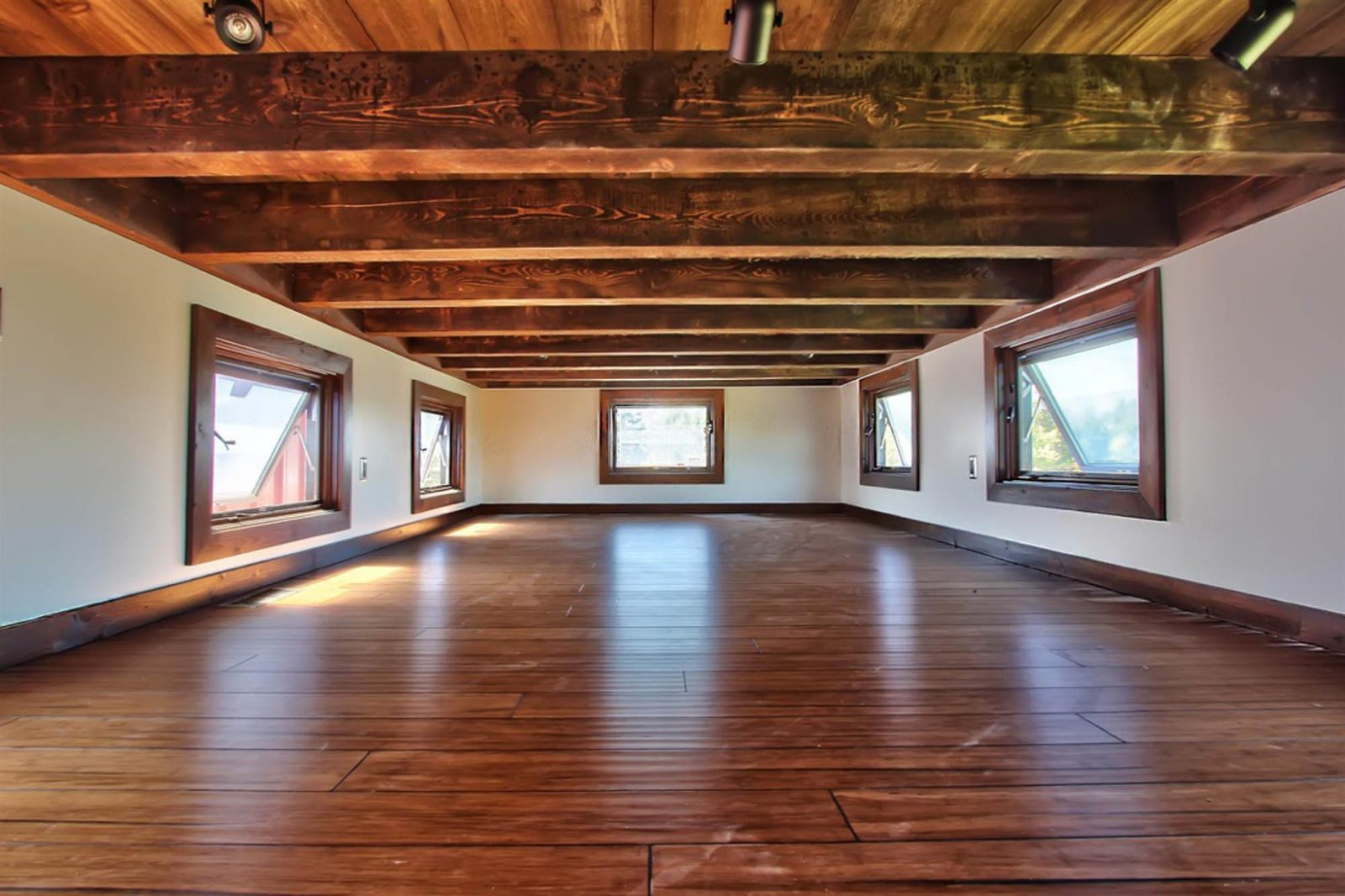 BUILD MY WHEELHAUS