LOOKOUT
ABUNDANT NATURAL LIGHT
Our Lookout Model provides you with a spacious covered deck that allows for protection from the elements. Similar to the Wedge model in floorplan, the Lookout provides a stronger connection to the outdoor elements through the use of energy-efficient windows that allow extra light into the room. The Lookout provides the space of our other tiny homes models with the ability to be modular. This tiny home sleeps 4 adults comfortably. The Lookout is designed as a 400 Sq Ft home but has the ability to be a modular design.
$195,000
Base Price
400 sq ft
Living Area
+ EXPLORE MORE
LOOKOUT AMENITIES
400 sq. ft.- 10.5 feet wide by 38 feet long. Cabins with decks are 47 feet long.
TECHNICAL
Weight: All models vary between 13,000 and 25,000 pounds depending on finishes and fixtures.
Dimensions: Models vary on square footage and length with and without decks.
Turnkey: All units come "turn key" with all appliances and hardware included. All you will need is furniture.
Utility Hookups: All utility hookups are underneath each unit and are ready to be connected once on site.
WHAT YOU'LL NEED
Water 3/4″ line (this will need to run underneath the area your unit will be placed)
Sewer connection 3″ line (this will need to run underneath the area your unit will be placed)
Power 100 amp service (within 20 feet of the unit)

Appliances
Dishwasher – $0
Fridge – $0
HVAC 2 Heads – $0
Microwave – $0
Range – $0
Space Heater (2) – $0

Doors & Windows
Standard Window & Door Package – $0

Fixtures
Generic/Moen Brushed Nickel – $0
Generic/Moen Matte Black – $0
Flooring
LVP Aged Bronze – $0
LVP Gilded Gold – $0
LVP Polished Platinum – $0

Shower / Bathroom
Black tile Shower floor/ White walls – $0
Floor Black Tile – $0
Pan and Kerdi Drain – $0

Siding
Cedar plank Barn wood – $0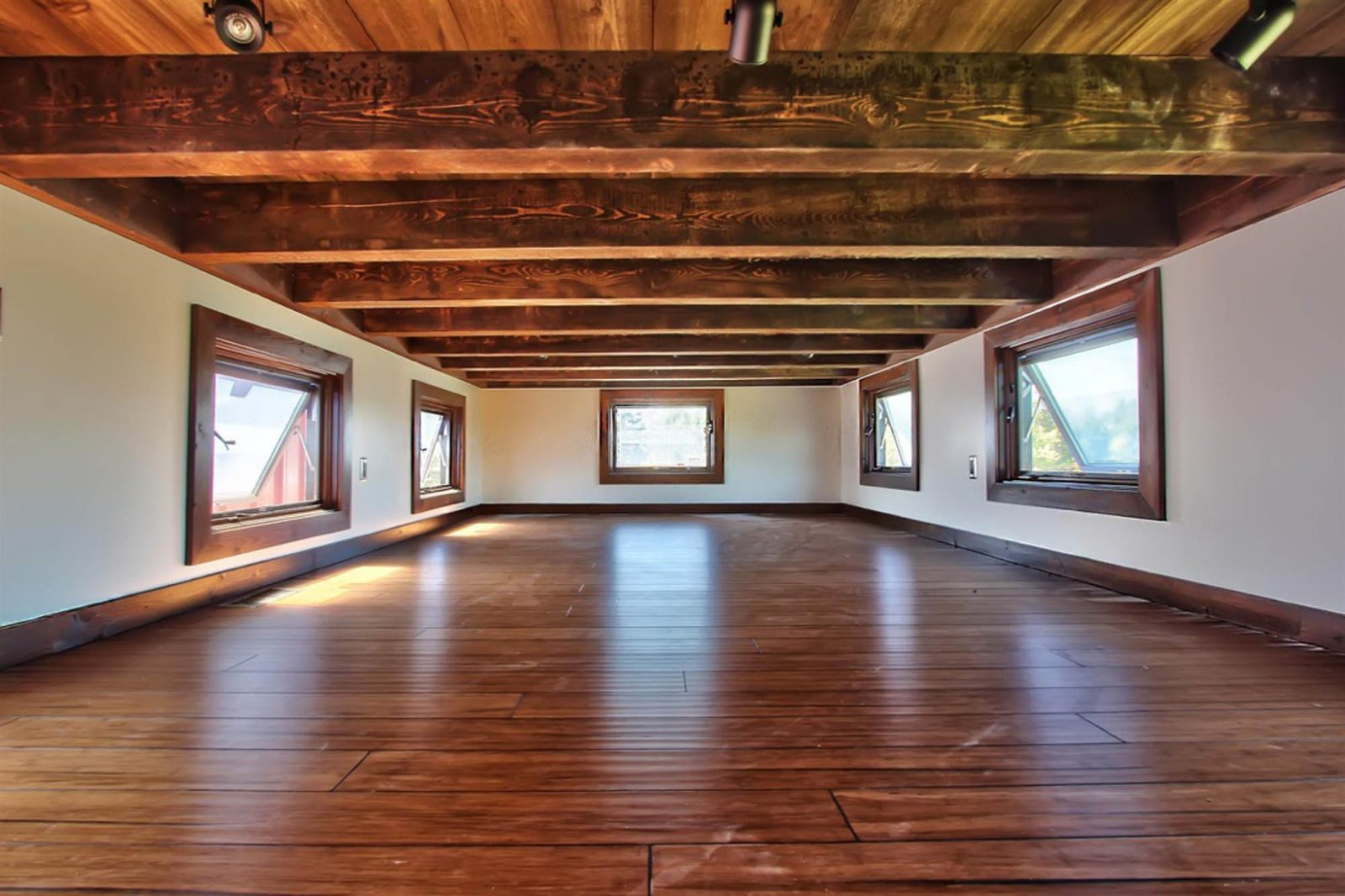 BUILD MY WHEELHAUS