You are a developer. You have found that perfect piece of developable land that has flexible zoning in an area with abundant activities and pretty scenery. It's go time…you have to decide whether you should buy, build, and sell off a subdivision, if you should let it pass by, or if you should consider an alternative, such as a tiny home resort community, where there is some great potential!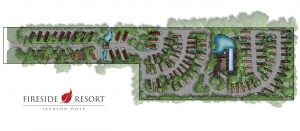 We are not going to tell you what to do. However, we are going to point out some of the benefits of developing property into a tiny home resort community, similar to our Fireside Resort. Afterall, the concept of a tiny home resort community is novel, travelers from all over love to stay in the Wheelhaus Tiny Homes at Fireside Resort.
To start, there is a lower cost of entry. Considering the average cost to build a spec home these days, buying a tiny home from Wheelhaus and having it delivered to your new tiny home resort community is cheaper. In fact, you could buy several Wheelhaus tiny homes for the price it takes to build a spec home these days. While you would still have the costs of developing the land with roads and utilities, the cost to buy a high-quality tiny home is much less than it is to build a larger home.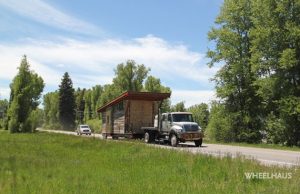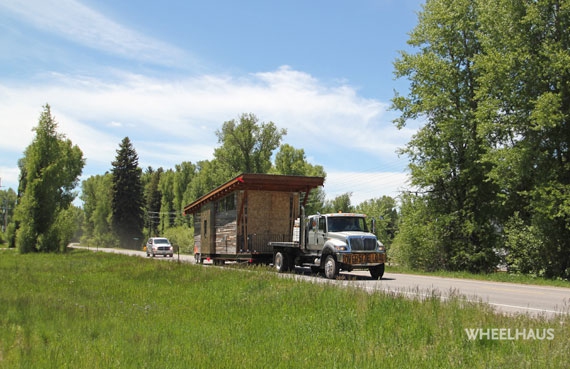 And unlike a spec home, a Wheelhaus tiny home can be moved! Hence, if you decide that you no longer want to run the tiny home community and would rather develop the land into a subdivision, you can easily sell off each individual tiny home unit! Your return on investment has just increased because of this ability to resell the "stock." If this is of interest to you, consider careful placement of utilities and roads, making your resort compatible with a subdivision design.
Don't have a lot of spare cash after buying the land? Not a problem. A tiny home resort community can be developed in stages, allowing you to expand as funding permits. We would suggest, however, that you consider a master plan before you start so you know where you want to go.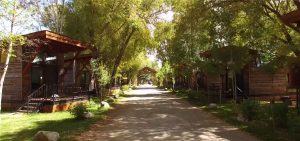 A tiny home resort community also allows for greater density and flexibility in design, allowing you to create more livable, open spaces intermixed with dense housing. Considering that this community will be attracting outdoor lovers that thrive on their activities, it will be important to consider access to recreation in your design. Tiny homes can be more densely packed, assuming that people who visit these abodes will be spending more time enjoying the outdoors.
A tiny home resort community can be an excellent way to develop land, given its flexibility and its potential return on investment. To see a working tiny home resort community in action, come visit our Fireside Resort in Jackson Hole, WY. You will not be disappointed!