Developing property can be a risky endeavor. In addition to the large amounts of capital invested in these projects, a considerable about of time and energy is expended at a great risk. "Will the company be able to produce the kinds of profits needed to ensure successful and timely payment of all debts?" is a common concern for any developers. Having a list of tips on how to do it right might be of assistance…so here it goes!

When considering to create a tiny home community, or any development for that matter, it is important to 1) do extensive research on local and statewide planning rules and regulations that would impact the development. By knowing ahead of time what the rules are, you can anticipate and address those guidelines, saving you time and money. These rules and regulations can be found at your local town website under the planning and building department.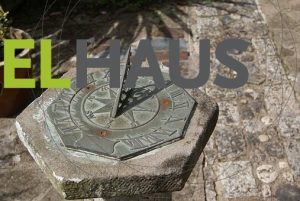 Another important step along the way is to 2) be aware of deadlines for applications and permits as well as the timeframe for the actual project. By being aware of the "clock," you can prevent delays in your project due to late applications, expired permits, and changing rules and regulations. How unfortunate would it be to have your permit expire and the rules and regulations change before the project is complete? This could cost you millions and is preventable!
To further prevent loss of revenue, time and energy, we also recommend 3) researching the property that you are planning to develop. It would be advisable to hire surveyors to determine what is really under the ground. Hitting the water table too early or various power, gas and sewer lines would be costly. Furthermore, planning ahead if you are in a flood plain, an avalanche path, or in a potential mudslide area is important to identify before you even consider building on a property.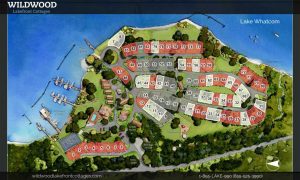 You also need to 4) consider the location of your development. If you are building a tiny home community for example, you want to ensure that there is interest in such a development in the town you have selected. If you are considering to develop a tiny home community into a resort location, confirm that there are enough visitors to support the property and that there is enough draw to the community.
Finally, 5) consider the rental yield and the return-on investment. It is important to be prepared at all times for shifts in the economy and to not become to loose with your spending. In essence, always be prepared for rough times. With a tiny home community, you have great potential for renting out the units which allows some cushion if the economy declines. For any development, it is essential to aim for a 25-30% return on your capital to make the development worthwhile.
After years of developing, we have found that our Wheelhaus tiny homes address many tips mentioned above. These works of art are portable and affordable, are perfect for short and long-term rentals, and often fall into a different building category than traditional homes. You can visit Fireside Resort in Jackson, WY or Wildwood Lakefront Cottages in Washington to get a taste of how profitable a tiny home community could be for you.