Tiny homes are not only often used as main homes, but also as a guest house. When it comes time to make the decision to add a new addition, whether as an extension of the office or as a guest house, you can look forward to benefits like these.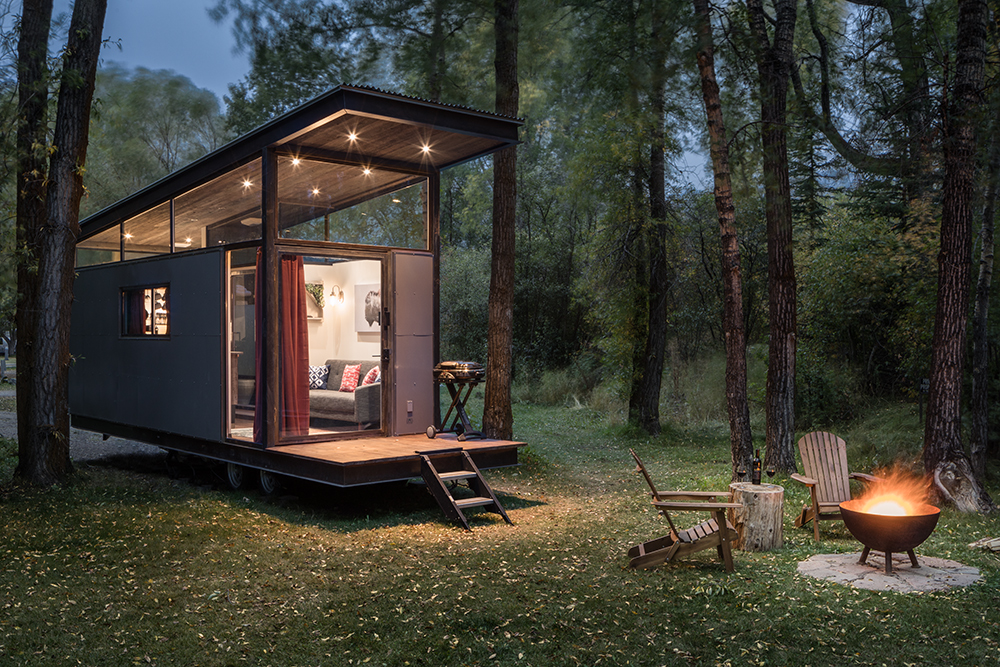 Privacy
Probably the number one benefit to having a tiny home addition as a guest is the privacy you immediately inherit when the final furnishing is placed. Whether this space is selfishly just for you or if you have the in-laws in mind, your new tiny home will not go unused for if nothing else, the escape to your own private get-a-way never gets old.
More Space at Home
Naturally one might think that when you add a tiny home addition you would of course get more space but that's not the, "more space," we're talking about. Now that you have a new tiny home, you've just freed up space in your main home for something else. Suddenly, the kids old room, is now the perfect office space for your new home business or, for working at home now that many more of us are doing so. Looking to find more time to hit the gym? That old room now has new life as a fitness studio to get you back into the groove.
In-Law Suite
As years go on, many home owners choose to upgrade where they are versus going through the efforts of moving. In doing so, many times over the dining room discussions amongst home owners includes the idea of adding a new building to the property. With a Wheelhaus home as a guest house, you get the best of all worlds as not only is the building mobile, it includes all of the creature comforts you would want as a guest house or an in-law suite.
Moving Home After College?
Have a young adult headed back to the homestead after college? This is more and more of the trend with rising young individuals now-a-days and so to accommodate their independence, as well as privacy, a tiny home addition is the perfect addition. This allows them to get in the groove of having their own place, taking care of and cleaning their own spot. The values of this are endless and always evolving. When it's time for them to head out, the once, "first apartment," becomes a new cozy private place for you to enjoy.
Earning Potential
That's right, the earning potential of having a, or many, tiny home(s) as long term / short term rentals or as vacation rentals is quite good. Not all have to be the same. Though you can dress them all the same, each tiny home has the potential of being arranged or, depending the model, furnished differently. In doing so you create an experience for your guests that can have them booking your vacation spot over and over again.
Click to learn more about Wheelhaus Homes.