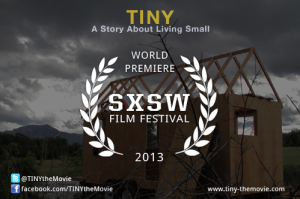 How much house do you need to be happy? The new film, Tiny: A Story of Living Small, is out to prove that good things do indeed come in small packages.
Tiny is a new trend in housing and vacationing that argues you can have everything you need in under 400-square feet. This is a concept being explored by Jackson Hole's Wheelhaus, a company that provides a modern take on RPTs, recreational park trailers. They were designed as temporary living quarters or luxury vacation rentals for campgrounds and RV parks. These aren't your typical trailers. Wheelhaus provides an opportunity to reap the benefits of tiny living, without a full time commitment to this emerging housing movement that is showing up everywhere, from blogs and films to the New York Times.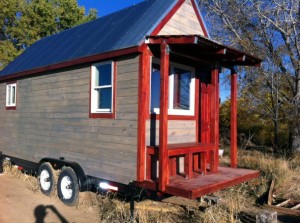 The tiny trend is a new way of building that focuses on space management and sustainable building. It seems more and more people are shifting their priorities from size and quantity to quality and flexibility. The topic is fully explored in the new film, Tiny: A Story of Living Small. This film is for everyone wondering, what is tiny living and is it worth the sacrifice of space?
Since 1970, the average size of an American home has almost doubled. The film documents six families who are bucking the trend and have decided to prioritize their freedom and flexibility over the average American spacious home. The homes range from around 90 to 400 square feet. The residents have chosen to put less money and energy into their homes so that it can be invested in other areas of their lives, such as travel. Through researching these tiny homes and the lifestyle associated with it, Christopher Smith, the man at the center of the film, creates his own version of the American dream. He even decides to try and build it himself.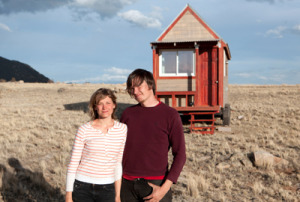 Smith chooses five acres in Colorado but then faces the challenge of what he wants the spatial elements of the home to be. How much of a person's money and time should be spent on the home is a big question for Smith. Tiny presents a strong argument for living with less, but Wheelhaus's RPTs prove that living or vacationing smaller never has to be a sacrifice. The key to tiny living seems to be keeping the essentials. The RPTs created by Wheelhaus prove that luxury and comfort can be considered fundamental while still pairing down to 400 square feet.
Tiny: A Story of Living Small is still in limited release. The first viewing was at Austin's SXSW festival and it will soon be seen in Minneapolis, Toronto, and Boston. After theater release, the film is expected to be released on iTunes. To learn more, check out the film's website.
To get a personal experience of tiny living, you can also check out Jackson Hole's Fireside Resort. The rustic and modern Wheelhaus RPTs will change the way you feel about tiny. The RPTs include king-size beds, 42-inch HD flat screens and track lighting. Good, luxurious, comfortable living can definitely come in tiny packages.