Did you know that living tiny and living in a modular home can be the same thing? If you were to build a tiny home on site from the foundation up, that would just be living tiny but, when your home is designed, pre-build and then assembled on site, it's modular, and with Wheelhaus, you get . Our company, Vurtical, is focused solely on prefab construction for those looking for a not so tiny home, but using the same great durability and quality craftsmanship of our Wheelhaus tiny home builds, giving you exceptional quality and versatility all under one roof.

MODULAR HOMES REVOLUTIONIZED
A Vurtical home is like nothing else. We design homes to be lived in, with indoor and outdoor living spaces, and passive solar.
FASTER TO BUILD
When the job site is brought 'indoors', the conversation changes. Quality can be controlled, time and pace set, and efficiency met. The technical labor force at our manufacturing facility utilizes the knowledge and expertise of traditional framers, carpenters, insulators and finish sub-contractors – all in one. Our homes are built and finished on your site in less than 5 months. Custom homes typically take over 14-24 months.
BUILT TO LAST
Vurtical's patented ship quick building system, highly-skilled tradespeople, and strict materials standards provide a level of quality that simply isn't possible in traditional construction.
ARCHITECTURE
Vurtical creates an amazing sense of size and space with well-designed home plans incorporating high ceilings, oversized windows, and 8-foot doors. Our homes bring the outdoors in, by providing lots of natural light, along with passive solar benefits. We design and construct homes that use innovative and responsible practices throughout, integrating energy-efficient systems and products whenever possible, and reducing waste through building in a centralized factory location where materials can be reused and recycled. The best part is we've done the heavy lifting and stand behind our forward thinking architecture. Most Vurtical models are available for delivery throughout the United States and Canada.
SUSTAINABLE
Sustainability is a key objective at Vurtical. Everyone deserves to live, work, and learn in a healthy, quality and energy efficient environment. All of our modular homes are built using sustainable materials, systems and practices. We believe in using the Earth's natural resources to lessen our carbon footprint. We offer various solar packages to ensure energy consumption is utilized working towards a clean energy economy.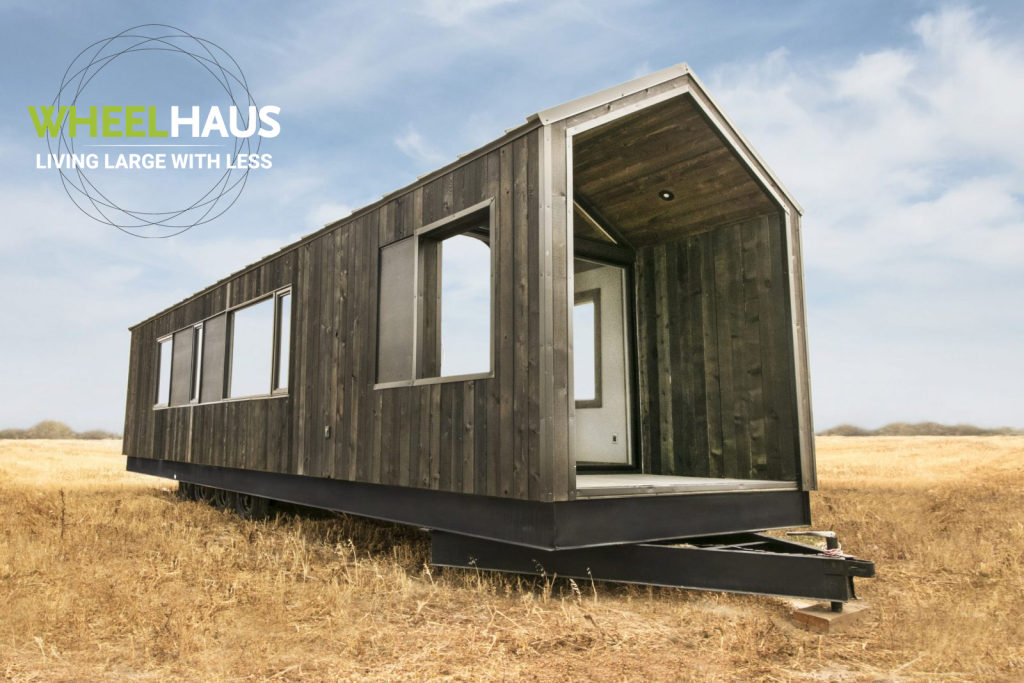 CLIMATE CONTROLLED BUILD
Build in a climate controlled environment to ensure quality control and help keeps things on time and on track better.
ORDER IN LARGE QUANTITIES
Ordering your materials in large quantities to a controlled building environment reinforces timeliness and quality control of your Wheelhaus home.
MINIMIZE WASTE
Minimize the waste building on site can create and work 12 months a year without interruptions in a controlled environment.
GO CUSTOM
Modify or customize your design to make your Wheelhaus as unique as you are.
TAKE IT ON THE GO
Wheelhaus is a legally RV certified builder meeting or exceeding these health and safety building codes. This ensure a strong, safe build so you can get on the road and get to your home site with confidence.