Sometimes readers just want a short and sweet list about what makes a product worthwhile.  They want to know in a nutshell, what are the top takeaways they should learn from a presentation, a proposal, a website, you name it!
Well, here it goes… Here are the top 5 most important facts to know about Wheelhaus tiny homes!
#1 Wheelhaus tiny homes exceed the LEED Gold Standards!
According to U.S. Green Building Council, our tiny homes are energy efficient while allowing in plenty of light from the outside. They are also made with high-quality building materials, including High R-value insulation,  and have waste-reducing fixtures, plumbing, and appliances within the homes.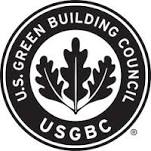 #2 Wheelhaus 400 Sqft Models are certified Recreational Park Trailers (RPTs)!
The Caboose, Flat-Roof Caboose, Wedge, Lighthaus, and Lookout Models are certified by the Recreational Park Trailer Industry Association (RPTIA) as recreation vehicles designed as temporary living quarters for RV parks and campgrounds. This means they are built on a single chassis mounted on wheels, have a gross trailer area not exceeding 400 square feet (37.15 sq. m.) in the setup mode and are certified by the manufacturer as complying with ANSI A119.5. This also means that they have VIN numbers!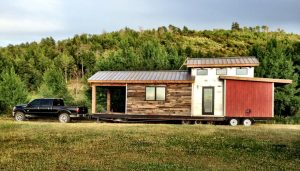 #3 Wheelhaus tiny homes can be delivered anywhere in the US and Canada!
Yes, this includes Hawaii, Alaska, and Canada's islands, although you do need to allow additional time for our tiny home to take its maiden sea voyage!

#4 Wheelhaus tiny homes take about 4 months to be ready for shipment!
Once your order is placed, it takes our plants in Idaho Falls and Salt Lake City about 4 months to build your tiny home and have it ready to be shipped. While this, of course, depends on the number of homes that we are building, Wheelhaus values punctuality and commitment and strives to be on time with its orders!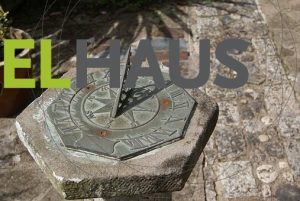 #5 Wheelhaus 400 Sq foot tiny home models can be made modular!
A handful of our customers have requested slightly larger sizes of our popular Caboose, Flat-Roof Caboose and Wedge models. We are easily able to design them, create them on site, and deliver them to you! We are also able to create modular designs of our Lighthaus and Lookout models.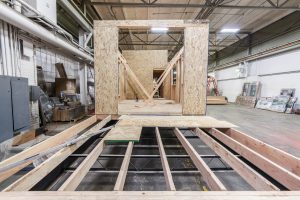 There you have it! The top 5 most important facts about Wheelhaus tiny homes.
Of course, we didn't have time to mention our street legal RV AKA the Flexhaus,  our Financing Options, or the support we can provide to new developments…