What does it mean when we say that Wheelhaus Tiny Homes are LEED certified? LEED certified tiny homes use resources efficiently. They conserve water and energy and have healthy and limited CO2 emissions. People WANT to live in a LEED certified home.
LEED Certified Tiny Homes

What to know even more? LEED Certification is broken down into several subsections, and building construction is awarded points on the various areas. Construction companies, like Wheelhaus Tiny Homes, fill out applications and are ranked on these various subsections: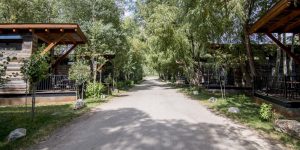 In the Location and Transportation category, points are awarded for thoughtful placement of the buildings, with credit for compact development, alternate means of transportation, and close proximity to amenities. Wheelhaus Tiny Homes and the Fireside Resort, for example, would earn several points in this area do to the close proximity of tiny homes and the accessibility to nearby amenities, the bike path and the START bus stop.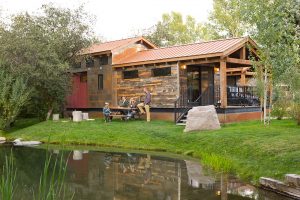 Another category, Sustainable Sites, is part of LEED Certification and is related to the impact of the construction on the environment. Sustainable Sites are sites that are well-planned and take into consideration open space, animal habitat, and water bodies. They have minimal construction pollution, as evident in Fireside Resort, where Wheelhaus Tiny Homes are brought into the RV resort and construction is completed in warehouses in SLC and Idaho Falls.
In regards to the Water Efficiency section, Wheelhaus Tiny Homes earn points for their interior efficient usage of water. These homes use shower and faucet fixtures that minimize the waste of water.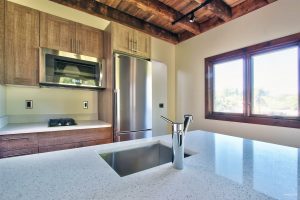 For the Energy and Atmosphere category, using our resources efficiently is key and points are given to construction that reduces overall energy needs and uses climate-appropriate building material. Wheelhaus Homes are LEED certified tiny homes because they have HVAC Systems and use well-positioned windows and natural light to increase heating by natural resources and decrease the need for electricity. Furthermore, they have tankless, on-demand water heaters.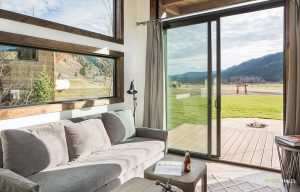 In the Indoor Environment Quality category, construction projects earn points for indoor air quality, and thermal, visual, acoustic comfort. When you step inside a Wheelhaus Tiny Home, the atmosphere and environment is pleasing and placement of the kitchen, bathroom and living area are well thought out. Just ask any of the guests at Fireside Resort…these tiny homes are well designed.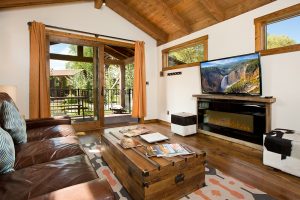 There are a handful of other categories that Wheelhaus earns point in. For the sake of space and time, however, we will just mentioned that Wheelhaus earns the Gold Standard in LEED Certification. These homes are efficient, well-designed and take care of the environment while providing a great, liveable space.
You could take our word for it, or you could visit Fireside Resort to get a taste of what LEED certified tiny homes are really like. It's your choice. (I personally would choose #2 because that includes a great vacation to a wonderful resort in Jackson Hole, close to amenities, the bike path, and the START bus!)